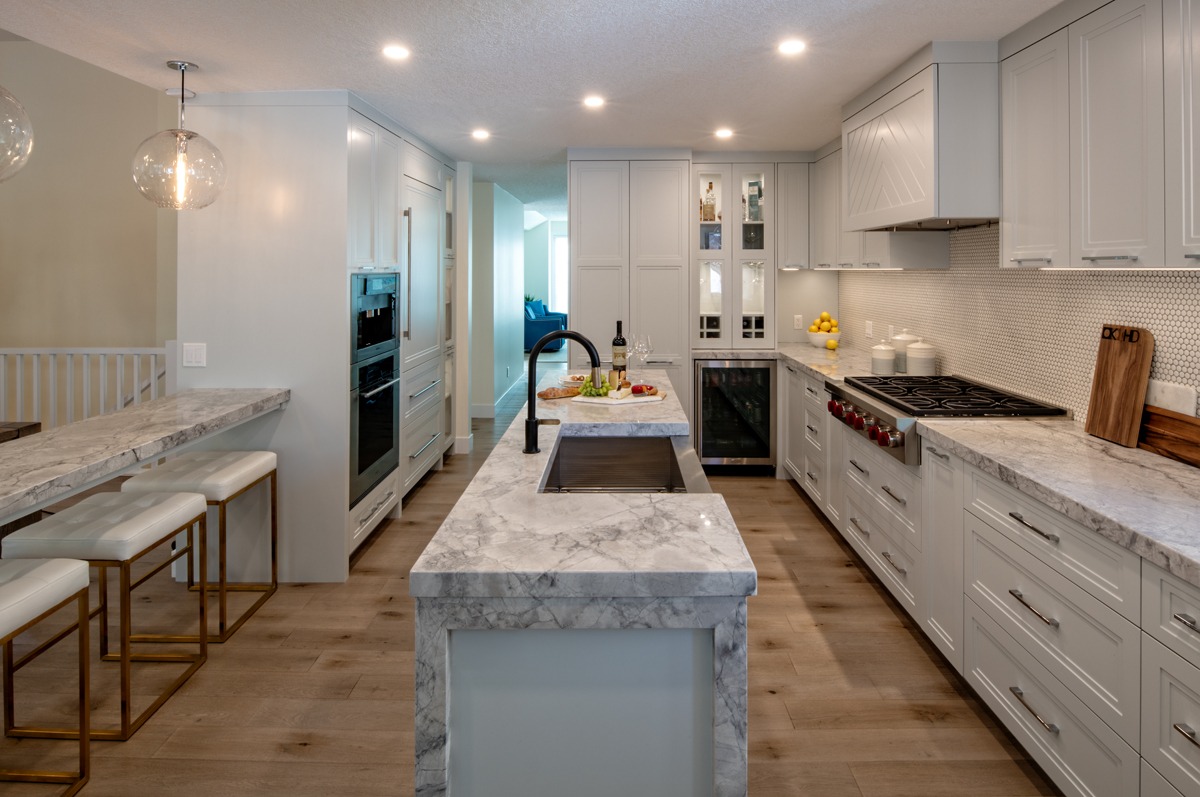 As the warm weather heralds spring, so begins renovation season. All of a sudden, the phone is ringing off the hook at KHD and everyone is asking about renovations. But for a homeowner, how do you know who to select for this critical and major investment in your home? Would you put your money in an unlicensed, unregistered bank? Of course not! But with a qualified and committed partner, it is possible to have a beautiful home renovation completed on time and on budget.
Today, I'm sharing important criteria to help you select the right renovator.
Here's what to look for in a renovation professional:
Start with your network
Who do you know that's had a positive renovation experience? If you know someone who has had a great experience with a renovator, start there and ask lots of probing questions: what they liked about them, what they didn't like about them; did they build an accurate budget, did they stay on that budget, and did they remain on agreed-upon schedule? Were they respectful of the family's time, property and people?
After the meeting, ask yourself: how's the chemistry?
Do you feel valued, respected, and listened to? Did they ask about YOUR needs and wants, or were they focused on themselves and what they came to say? Were they overly directive or did they ask many questions about your ideas and goals for your renovation? Do they care as much about your home as you do, or did you feel a bit like they just wanted the contract? Follow your gut (but still verify). You are entrusting this person (and everyone they bring in) with your home and your family. They need to check out and be willing to answer some tough questions.
Do appropriate due diligence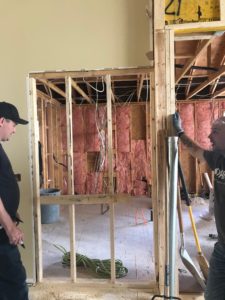 Not all renovations are created equal. Just because someone has renovated before doesn't mean they've done it well. The more complex your renovation, the more sophisticated the team needs to be – drawings must be completed, permits must be pulled, engineers and other specialists may need to sign off on structural or other changes. A lack of knowledge on the part of your renovator can have disastrous and expensive consequences for your home.
Does the renovator have before and after photos? Can they demonstrate what they do? Are they able to connect you with happy clients that have completed renovations with them to act as references? Happy clients are willing to speak with others about their renovation and even show off the result. When you speak with former clients, ask: would you have these people back into your home? How did they deliver on what had been promised? Were they okay or outstanding? You don't have to settle for mediocre – they are many qualified teams that take commitments to their clients seriously.
Verify their track record on budget. How do they build their budgets?  Are they based on written quotes from team members or made-up rough numbers? Ask about their track record on timelines. They may do great work, but if they are chronically late and disorganized are you going to want to live through that? And the golden question to ask each renovator:  do they have repeat clients?  Have their clients invited them back multiple times and referred them to family and friends?
Licensing and Insurance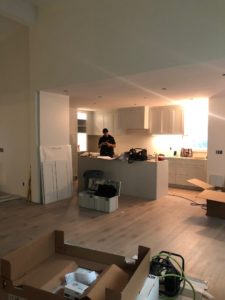 Please, please, protect yourself and ask about licensing and insurance. Real businesses that care about doing things right will ALWAYS have appropriate levels of licensing and insurance. And yes, they should be licensed by the city as a business, but the CRITICAL license is issued by the province in the specific category of general contractor.
What you may not be aware of is that the province issues a proper renovator's license which is a special type of license. If they don't have this, my recommendation would be to stop the conversation right there. You have just eliminated the amateurs.
Beyond licensing, here are some other useful questions:
How long have they been in business?

Have they ever been involved in litigation?

Do they belong to professional trade associations?

Are they established in the community with a great track record?

Do they carry appropriate levels of insurance for a worst-case scenario? Are they able to provide written proof of insurance?

How much liability do they carry?

Will all subtrades be properly licensed and insured and carry Worker's Comp coverage? Do they keep proof of qualifications, licensing, and insurance on file for all their subs?

Do they warranty their work? For how long? Or will they lose your number once they get paid?
This list can help you identify professionals who take this work seriously and are in it for the long haul.
Permits and Inspections
I've seen the aftermath of mindless decisions made by unqualified trades that actually compromise the structural integrity of homes. Cutting holes in joists or removing structural posts should never be done without an engineer's approval. Will they pull applicable permits and have the work inspected by the City? Do they have engineers and a team of supporting professionals that they work with regularly?
Ensure the team you hire includes the experts to get it done properly and safely.
So, before you begin your next renovation project, take time to select the right renovator. The right team of qualified and experienced experts will take the guesswork and anxiety out of the renovation process and will save you hours of your time, a lot of stress, and set you up for a great return on investment.
At Krista Hermanson Design, we believe home should be a place you love, a place that restores you. Invest wisely and best of luck with your renovation!