Our Profile & Philosophy
Krista Hermanson Design & Construction was founded more than 19 years ago by Krista Hermanson. The granddaughter of Icelandic immigrants, Krista was inspired by her Scandinavian roots to found an interior design firm that approached the design process differently. Instead of focusing on how a space looked, Krista wanted to create spaces that helped people feel. She was deeply connected to the concept of Hygge (hoo-gah, a Danish word meaning cozy time) and had felt firsthand how the power of space helps people connect and restore their deeper selves.
The team at Krista Hermanson Design & Construction is united by a deep belief in the power of space. We believe the environments we inhabit have a profound effect on our well-being. It is a philosophy that is fundamental to the work we do. We believe the home has the power to bring out the best in our clients and their families, which is why in each project we undertake, whether it's a renovation or a brand-new build, we provide the utmost consideration and care for the people who will inhabit it, including the furry family members.
Home should be a place you love, a place that restores you. At Krista Hermanson Design & Construction, we help make that happen. We'll help you fall in love with your home.
Meet the Team
Krista Hermanson | Founder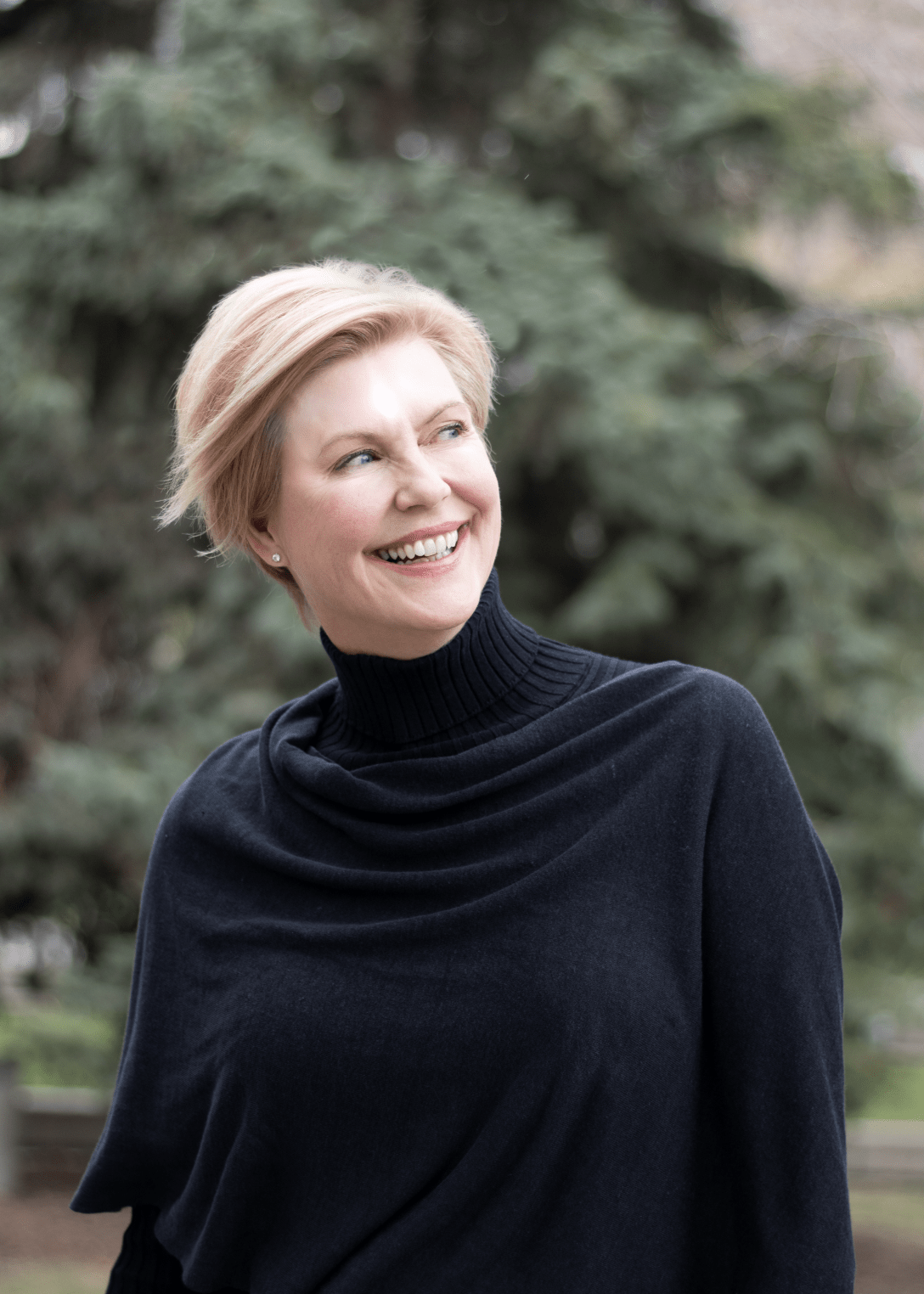 Krista embodies hygge. She is intensely curious about others and loves to entertain and create Hygge moments with family and friends. Each project is deeply personal as Krista has a vested interest in the emotional relationship that our clients have with their homes. She likes to say that at KHD we place our clients inside a velvet box to walk them through the entire renovation experience. It is not just a design project — it's our clients' lives and homes and hearts that we hold through the design and renovation journey. To Krista, home is the setting for all the small, quiet moments that bring us the most joy.
Krista's superpower is that she can look at a space and envision what is possible while listening very carefully to what families need and want.
Kirsten Janes | Design Director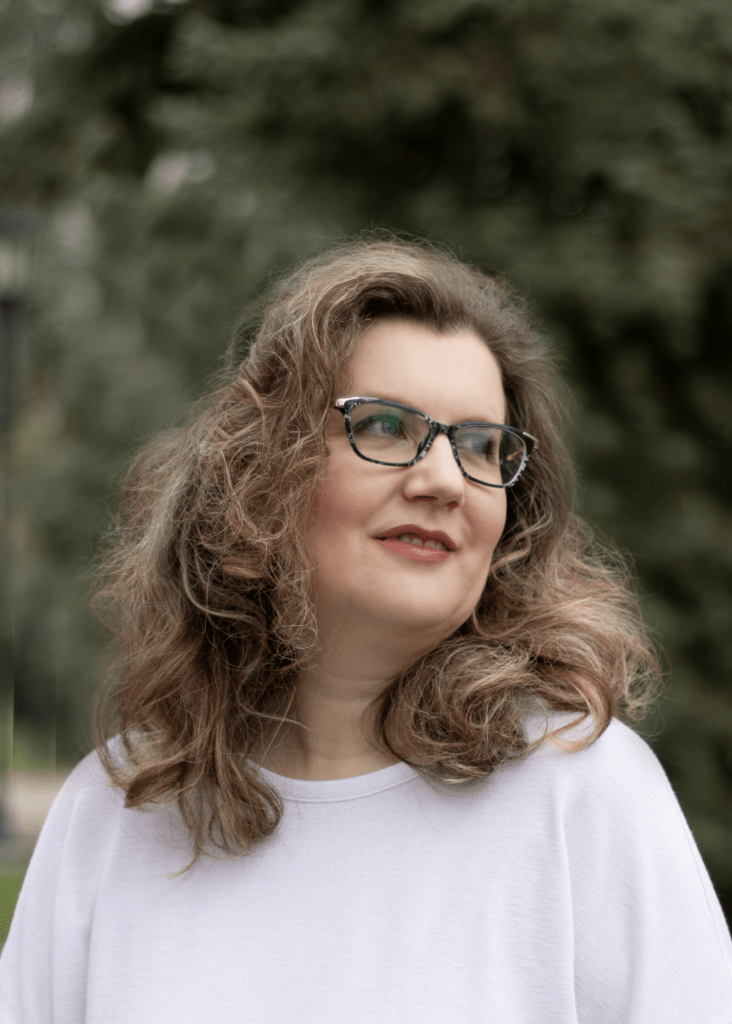 Working in collaboration with clients, colleagues, and trades, Kirsten uses space, materials, and furnishings to create built environments that nurture and contribute to the well-being of the users of the space — "our families". Nothing is more gratifying to Kirsten than the day we return a home to a family and we see each family member find a comfy spot to sit, with a grin on their face, and perhaps a little sigh, as they take in their new home. Together, we have created comfort, contentment, and a home that makes them feel that all is right in their world.
Kirsten is known to "geek out" over the details of a project and clients can rest assured that all aspects of their project will be given purposeful and thoughtful consideration about what is most appropriate for them — not only on the first day but in the years to come.
Maggie Lemanski | Senior Interior Designer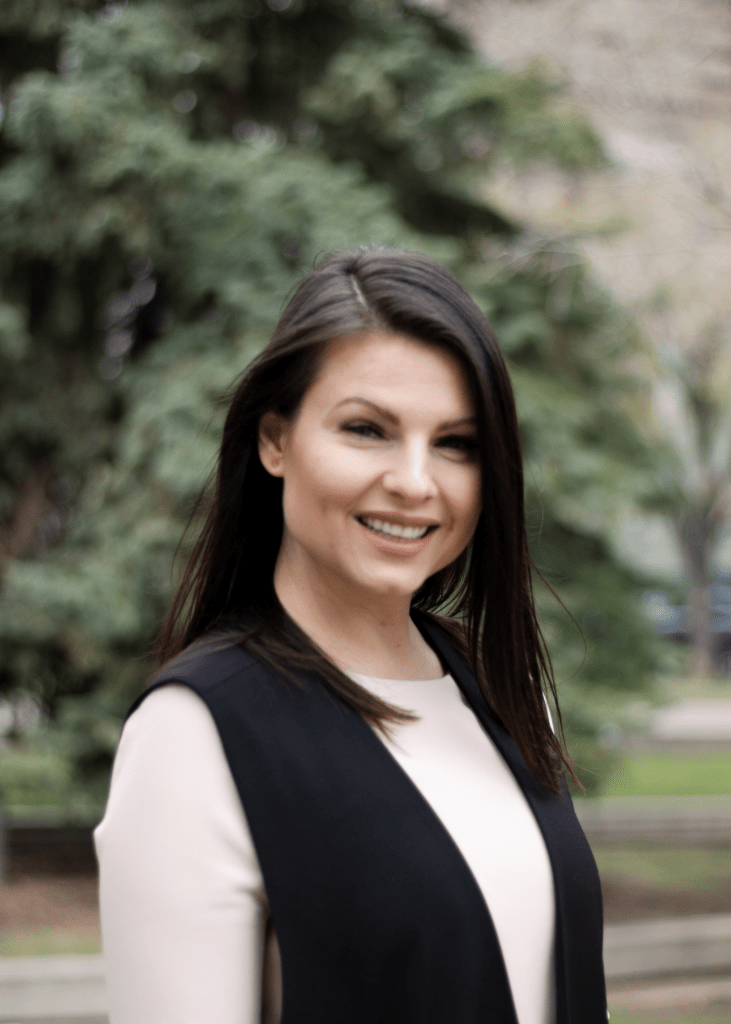 Maggie has a superpower! She has the ability to see two-dimensional objects and put them together in a three-dimensional room in her mind.
Maggie feeds her eyes and soul with her travels. She visits new places to experience new feelings and measures reactions to different stimuli. This inspires her to bring new ideas and the latest trends to her never-ending design world. She listens to people speak, but what she really listens for is the meaning and feeling behind each sentence. She then translates these feelings into design elements that speak to her clients and evokes those emotions in them.
Victoria Vatne | Interior Designer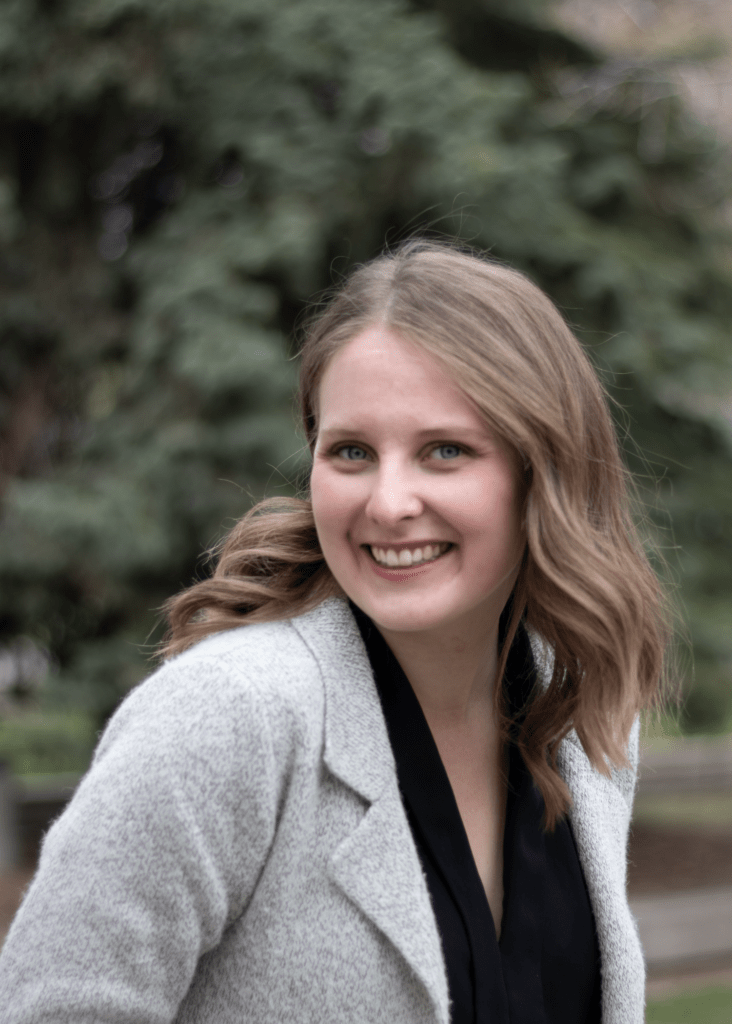 Bringing both her technical and creative sides together, Victoria is able to collaborate to create beautiful designs that work for our clients. Hearing and understanding our clients' needs is vital to bringing Hygge to homes across Calgary and beyond. To Victoria, Hygge is about creating a space that fits the client and reflects their individual style in a way that is beautiful and functional. Design is a wonderful thing, and Victoria's style of organized creativity helps to bridge communication for both analytical and creative thinkers.
Victoria is a bit of a software enthusiast, and she loves to get technical. She has a wide range of skills that helps to bring designs to life in a creative way that allows people to envision their new home. Victoria is a black belt in Taekwon-do. She loves skiing, painting, drawing, and getting creative in her free time.
Skye Stanley | Senior Interior Designer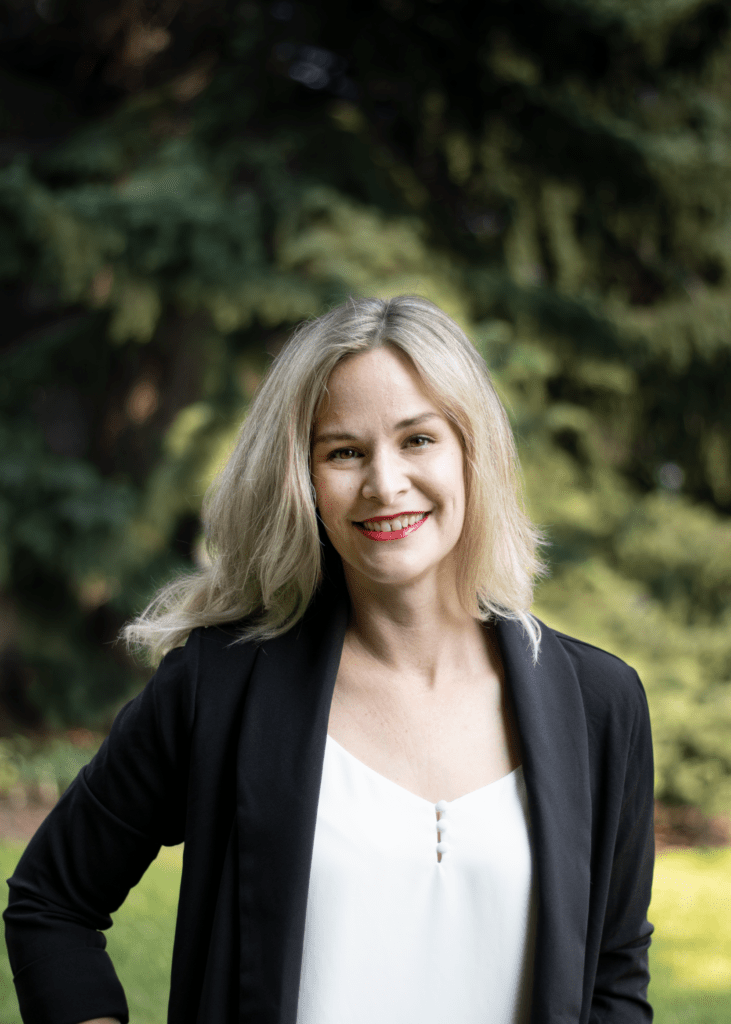 Skye takes life stories and transforms them into warm and inviting interiors. She delights in understanding how best to infuse functionality, simplicity, and beauty with a client's individual vision for their home. A passionate problem-solver, Skye strives to investigate all paths around any design obstacle, while keeping the principles around hygge – those of contentment and well-being – at the heart of the design solution.
When Skye's not getting dirty in the garden with her two little boys, you'll find her reading non-fiction, walking through the neighbourhood with a podcast in her ears, or re-arranging the furniture around her house. Again.
Beatriz Hernandez Padron | Interior Designer
Description and photo coming soon!
Jenny Hassenbach | Director of Administration & Accounting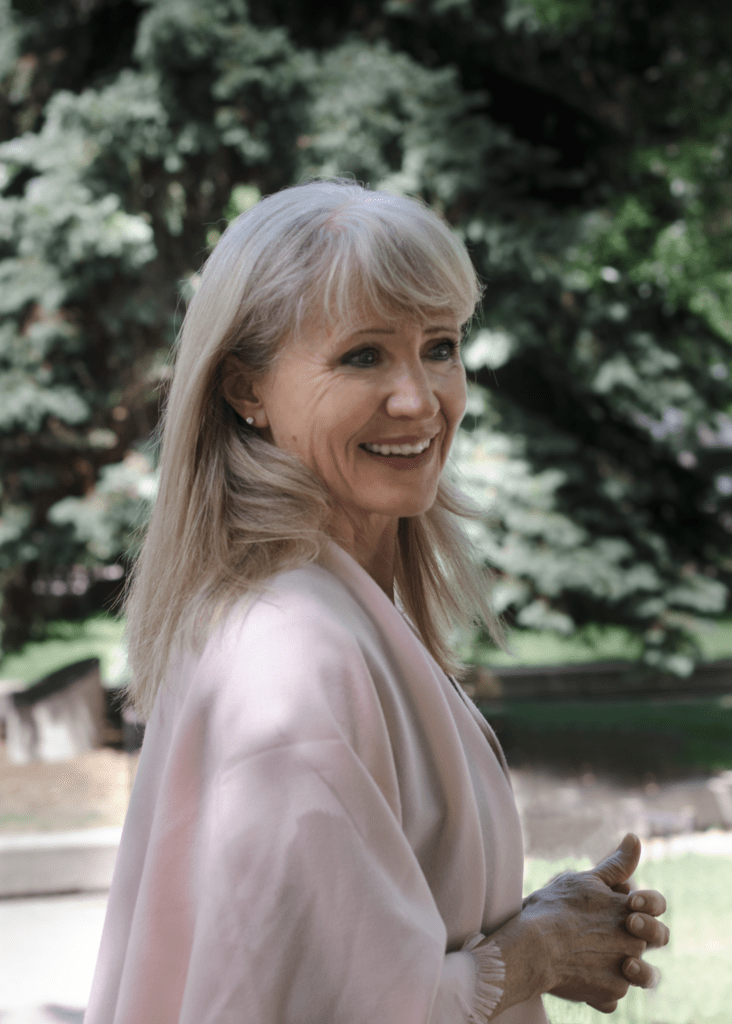 Jenny's 21 years in the construction industry have given her the ability to ask pointed questions that get to the heart of our business and client needs. When she discusses a client's project, she is thinking about it holistically and can anticipate concerns before they become apparent. She is our rock working tirelessly behind the scenes to make your renovation adventure feel effortless.