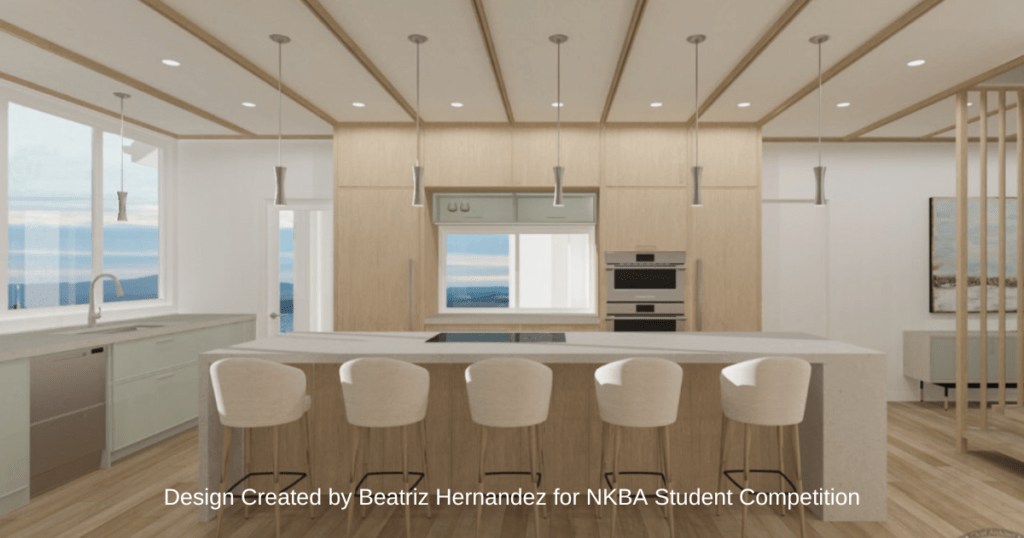 As proud members of NKBA (National Kitchen and Bath Association), we are excited to share that our very own Beatriz won first place in the NKBA Student Kitchen Design competition for her "Beachy Dreams" kitchen design. Doesn't this design make you want to head to the beach? Read more about her winning design submission in this NKBA magazine article.
Krista Hermanson Design & Construction welcomed Beatriz Hernandez Padron to the team earlier this year as a co-op student. Krista is a firm believer in bringing up other females and supports the growth of all designers. Practical design experience was part of her Kitchen and Bath Design Post-Diploma Certificate program at Bow Valley College. Speaking of Bow Valley College, they're pretty proud of her too! See their write-up about Beatriz's win here.
Beatriz began her design journey in architecture and design by earning an undergraduate degree in Architecture from Pontificia Universidad Católica Madre y Maestra in the Dominican Republic. Always looking to learn more and fascinated by interior design, Beatriz came to Canada as an international student to study kitchen and bathroom design. During her time at Bow Valley College, Beatriz became a Student Member of NKBA and competed in their 2021-22 Student Kitchen Design competition.
We couldn't let Beatriz go her go after her co-op time was over. She is now an integral member of our team, bringing a valuable and unique point of view. We are grateful to have such a talented team here at Krista Hermanson Design & Construction. Let's talk today to get your award-winning home designed!