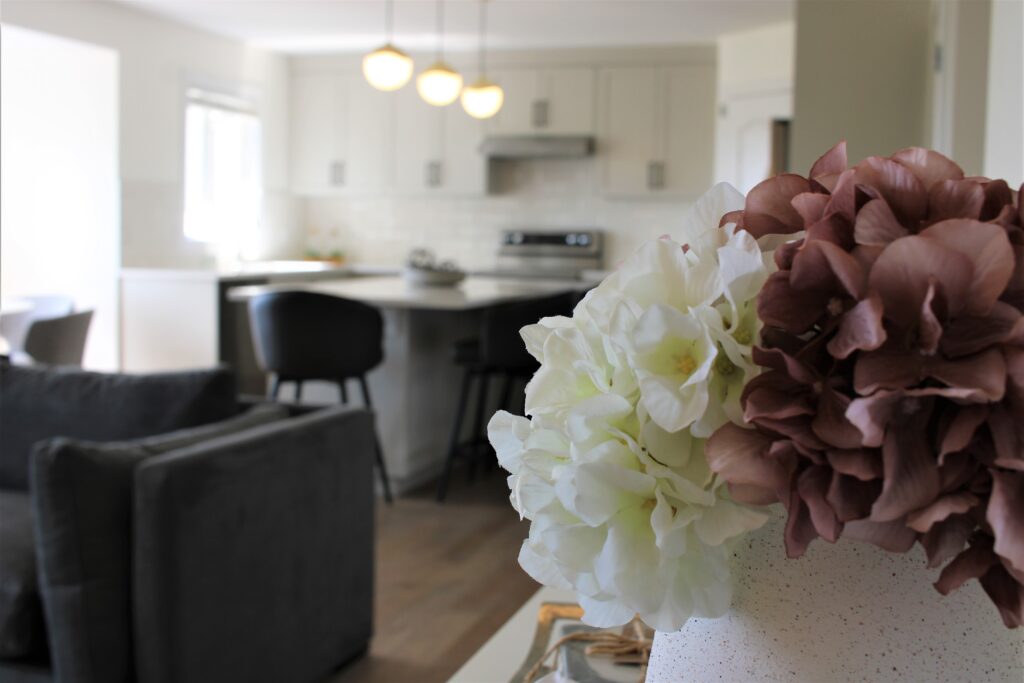 Let's lift the curtain on renovation costs, shall we? Your renovation will offer an incredible change to your daily life, but what will the hard costs be? Throughout our design process, we consider the budget and costs for each item we recommend. At the completion of our design phase, we gather quotes from our subtrades and then we walk you through your budget line by line to help you understand what things cost and why. Sometimes that conversation can be eye-opening. As you begin to contemplate a renovation, it's helpful to have a sense of what it might cost. If you are looking for a blog about how to stick to a renovation budget and get an understanding of the timeline, have a peek here.
What Really Goes into My Budget?
When you begin to work with a designer, you may or may not have an idea of what your budget should include, let alone your maximum budget. You may just be looking to find out generally what things cost. Do try to come to your designer with a realistic idea of the renovation value you wish to invest, as it's one of the first things a professional will ask. This helps us understand your priorities, so we can determine how far your budget will stretch toward realizing your dreams.
Whatever the budget amount, renovation costs include the following:
Design fees.
Construction costs.
Project management fees.
A small contingency fund.
Related construction costs such as engineering fees, permits, toxic materials remediation, demolition, cleanup, materials, installation, & furnishings.
Everything else we mention in this blog.
We break this down in our next few headings.
Allow for Design Fees
Design fees are based on design hours worked, as well as a small percentage to cover incidental costs like large-scale drawings and material samples. The more detailed the design, the more hours will be required. If you're hiring a designer, you should expect to allocate a portion of your construction costs for design fees. We love our clients dearly and they love us, but as much as HGTV makes it look casual and easy, good design and defining challenging design solutions takes time and has value.
When you hire a designer, you're benefitting from their education, experience, skills, contacts, and supplier lists. One hour of a designer's work will save you many hours, or even days, of research time, vetting contractors, and scheduling conflicts.
Costly beginners' mistakes, typical in most every renovation, can be avoided with the use of an experienced professional. You may have sophisticated tastes and an idea of what looks great, but even your design style and knowledge are not at the technical level of a seasoned designer. The more skill, knowledge, and resources, the higher the hourly design rate will be.
Consider hiring a designer for both self-care and as a wise investment. You're buying yourself a return on your renovation investment, peace of mind, and the chance to enjoy the design process (without the stress that comes from not knowing what you don't know and worrying if it will ultimately hurt you). And yes, it probably will hurt you – financially at the very least.
Design Choices Can Affect Your Budget
At KHD, we will not put our name on a design that will not last. It takes very little imagination to blindly follow the latest trend. Great design is timeless.
Good design is often a mix of high-ticket and low-ticket items. This is something to consider when your budget is tight, and you would like to hire a designer. Though quality usually has a cost associated with it, this doesn't mean a designer is only going to select the most expensive option.
To explain this concept, we'll share a modified version of what, Jenny, our intrepid curator of client love, often says to clients when they ask about this idea. She calls it the 10x rule. This rule goes a little something like this: You can find a product for a cost of $100 and you can find that same product for $1000, but what is the functionality and longevity of these two products? Is there a drastic change between them? KHD will always direct clients to materials that will offer the highest quality and longevity. If the product is high quality at $100, then we will suggest you select that option, but if the required quality can only be achieved by selecting the $1000 option, that is the one we will suggest. We design with long-term thinking in mind, but we don't select items that are expensive for the sake of them being expensive. It's always about quality, longevity, and the right pieces for the space and your lifestyle.
A professionally completed set of interior design drawings is your friend! This allows us to get accurate, comparable quotes from several sources which keeps everyone involved appropriately competitive.
Project Management Fees
When hiring a construction company, or a company that does both design and construction, as KHD does, you benefit from project management of all subtrades. Without a construction company, you will need to hire trades like electricians, plumbers, carpenters, millwrights, tile setters, and painters, and schedule them in the proper order all on your own. If you confuse the order, it can be costly and extend your completion date.
At KHD we will also ensure that every trade does top-quality work, has appropriate insurance and WCB coverage for all workers, and warranties their work. As the general contractor, we supervise and ensure quality checks are done. KHD has a shortlist of talented trades on speed dial, and from extensive experience, we can verify their work.
Rather than charge an hourly rate, like most construction companies, we charge a project management fee. When you consider the benefits associated with this service, the project management fee is a much easier pill to swallow than a renovation nightmare.
Other Renovation Costs You May Not Have Considered
Homeowners often only budget for renovation materials and some trade services. They usually omit budgeting for building permits, demolition and removal, and structural assessments. These all have a fee associated with them, not to mention the time to request and have them approved.
If a home was built before 1990, unless it has already had one completed in past renovations, an asbestos test is required, and remediation may be necessary.
During initial assessments, if it is determined that structural issues exist, or structural changes are required for the design vision to be realized, a civil engineer or engineering technologist will be called in to review the existing, and proposed structure. Structural changes can add an additional layer of cost for an engineer's assessment, recommendations, and drawings, if necessary. Always build a contingency fund into your budget to cover possible structural changes required as well as other things that arise during the course of construction.
Some other things that you might find in the budget and may not have considered:
Site protection – protecting existing features of the home that will not be part of the renovation.
Post-construction clean – construction is messy, and though trades clean up after themselves, there will always be dust hiding in the corners that need professional cleaning.
Additional safety ideas for your home.
Ideas we may propose to make your home more energy-efficient.
Final Thoughts
We know this information on renovation costs is a lot to take in and we are here to help. When you're ready, let's talk. The coffee is always on.
If this blog interested you, you should check out these blogs: