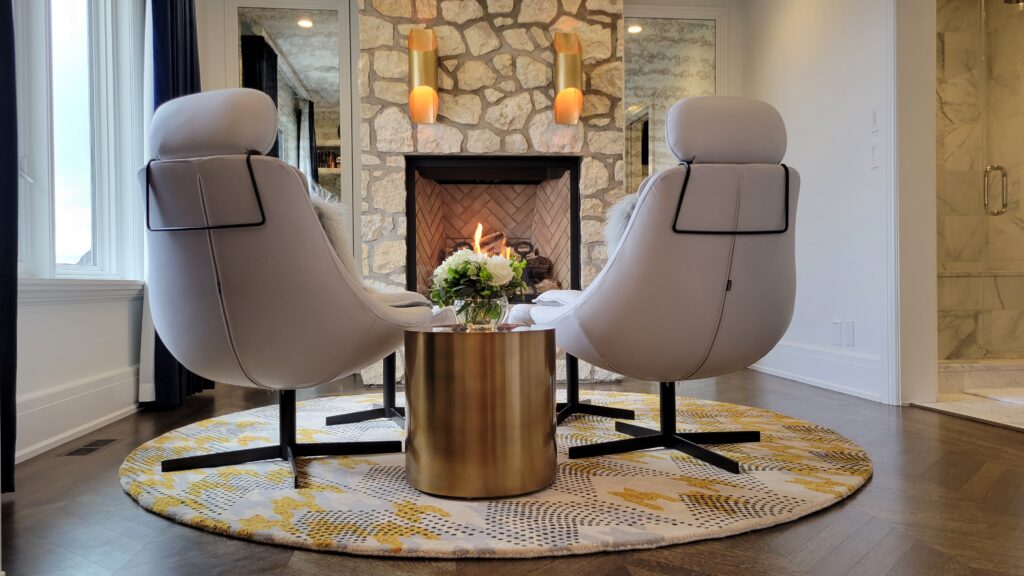 Drawing on her Scandinavian heritage, Krista's interior designs are inspired by the concept of Hygge (pronounced hoo-gah). Hygge is a Danish word meaning "cozy time".
It has many interpretations and Krista describes it this way…"Hygge inspires joyful living, simple pleasures, togetherness, peace and warmth. It celebrates the connection between family and friends and the joy of taking time to relax and recharge. Hygge embraces community and the everyday; it is sharing a meal at the kitchen table and sitting quietly by a roaring fire on a rainy night. I feel a deep connection to the concept of Hygge and use it to create spaces for living, spaces that help my clients fall in love with their homes."
Do you Hygge in your home? If so, share your experience with us! Email Krista Hermanson with your story and photos.
Examples of Hygge Interior Design
Read More About Hygge Design in the KHD Blog
Glogg Recipe (Warming Hygge Beverage!)
Some may say that Glogg is a simple mulled wine, but it's so much more! Glogg is liquid hygge. It will make you feel warm, cozy and peaceful, even for a little while. All Scandinavian countries have their own interpretation of Glogg and this is ours. This recipe creates enough warmth for four.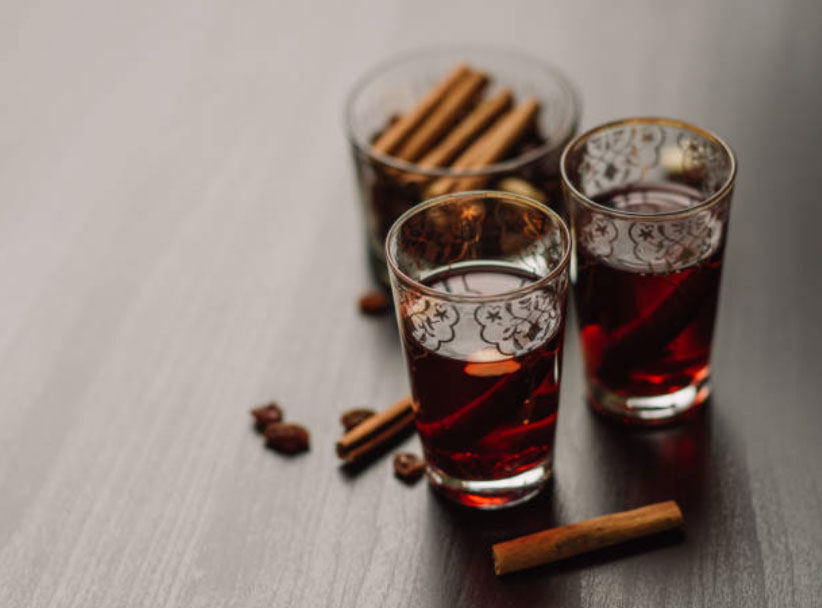 Glogg Ingredients
750ml bottle of red wine
Rind of 1 orange
Cinnamon stick (or two)
½ cup of raisins
½ cup of blanched almonds (the brown exterior removed)
10 cardamom seeds
5 cloves
¼ cup honey
1 cup of port
1 cup brandy
Glogg Preparation Instructions
Add the wine, orange rind, cinnamon stick(s), raisins, almonds, cardamom seeds, cloves and honey to a pot on the stove. Let it simmer (not boil) for at least 30 minutes. When you're ready to serve, remove the spices (or not) and add the port and brandy. Ladle into your chosen hot beverage vessel and enjoy the hygge.
More Hygge Links & Information
The Hygge Challenge Video
We had some fun asking people about Hygge and how they Hygge in their homes.
CTV Morning Live Calgary
Tips & ideas for taking your home from dreary to dazzling by incorporating Hygge with Urban Barn decor items.
Calgary Fall Home Show
"Bringing Hygge into the Home" – tips for re-inspiring your living spaces with a dose of warmth and coziness (you know…Hygge).
CTV Morning Live Calgary
Had a fun time with Courtney Ketchen featuring tips for Canada 150 & summer entertaining the Hygge way.
CTV Morning Live Calgary
In this clip we showcased lots of tips and tricks for adding Hygge to your home.