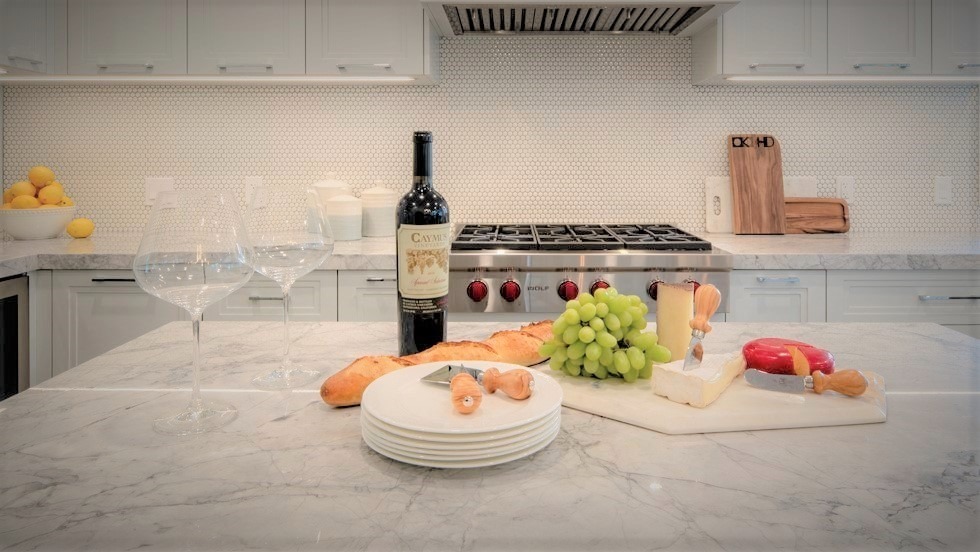 At KHD, our modus operandi is to bring beauty to people's lives through the joy of hygge. For those not in the know, the Danish word "hygge" literally translates into English as "cozy time".  It is comprised of elements that slow us down, help us to disconnect from the outside world and deeply connect with our families and friends. We believe that many of us would be a lot happier if we spent more quality time in our homes, truly living in them, and savouring that time. That is why we are determined to bring hygge to our clients. It's not just another project or design for us, it's our clients' lives and their happiness. So what's the difference between lagom and hygge?
In a Scandinavian battle of life philosophies which one wins?
Both the Danish word 'Hygge' and Swedish word 'Lagom' have become buzzwords over the last few years. With a focus on work-life balance being at the forefront of the minds of Canadians, some say that lagom is the new hygge. We say, why choose? Hygge is coziness at home and lagom is keeping balance to live your optimal life. Are these two not in harmony with one another? Though it became popular in Canada only in the last few years, hygge is not a trend, nor is it just about the creature comforts it calls you to bring into your home.
The design perspective of hygge that fills us with joy is this: When, during the course of interviewing and really listening to new clients, we uncover family artifacts and find a way to incorporate them into the new design. By displaying these artifacts with pride of place, we help our clients surround themselves with what they most value, what makes them feel secure in who they are, and what connects them to loved ones.
Rules? What rules?
Maybe it's our rebellious nature, but we love that hygge and lagom have no hard and fast rules. They offer the same principle: put a focus on what is most important in your life and nurture that to achieve joy and balance. That focus can manifest differently for each person. To embody hygge and nurture their soul, one person may relax in a steaming hot bath with delicate candles flickering and a red wine resting on a wooden block. Another may enjoy being cuddled up in a fuzzy blanket in the backyard under the stars to bring their happy place home. For the balance of lagom, some may enjoy being fully surrounded by all of their cherished things, and others' 'just right' may be far more minimalistic.
The beauty of these philosophies is that they do not force anyone to conform to something that is not already natural to them. They're the ultimate self-care that we put into a practical form called design. Our love of hygge does not mean that we don't also appreciate other ways to prioritize joy, so we don't see hygge and lagom in competition with one another. They are all pieces of a puzzle as unique as each client we encounter. We can't tell our clients to have a better work-life balance, but we can listen to their needs and create their perfect space that facilitates the quiet, beautiful moments that bring inner peace and joy.
Final Thoughts
While hygge is the word we use to explain why we do what we do, it is so much deeper. It's a sincere love for supporting our clients that fuels us. You matter to us! Giving you more of what brings you happiness is our mission. We listen hard with hygge in mind – and the best part is hearing "the result is beyond our wildest expectations" and perfectly tailored to your family's unique needs. Hygge and lagom work in concert as we co-create your dream home. Let's join forces to take care of you and your family – life can be beautiful. Let's talk.