BREATHING NEW LIFE INTO EXISTING SPACES IN CALGARY, AB | RESIDENTIAL RENOVATIONS
Residential renovations make up the majority of our project list. We are a bit obsessed with helping families enjoy their lives in their homes. Oftentimes our clients come to us because they don't feel connected to a certain area of their home. Life circumstances have evolved, or perhaps the space never resonated. Whatever the impetus may be, the first order of business is always the same. We listen. We are collaborators first, curators second, and we are spreadsheeters always. We listen just as hard when our clients talk about budgets and timelines as we do when they talk about their vision for the space.
It's this process that has enabled us to complete hundreds of residential renovations on budget and on schedule. Because we don't start any project without the creation of a real-world approximation-free, budget. Contact us today and we can discuss residential interior design options for your Calgary home!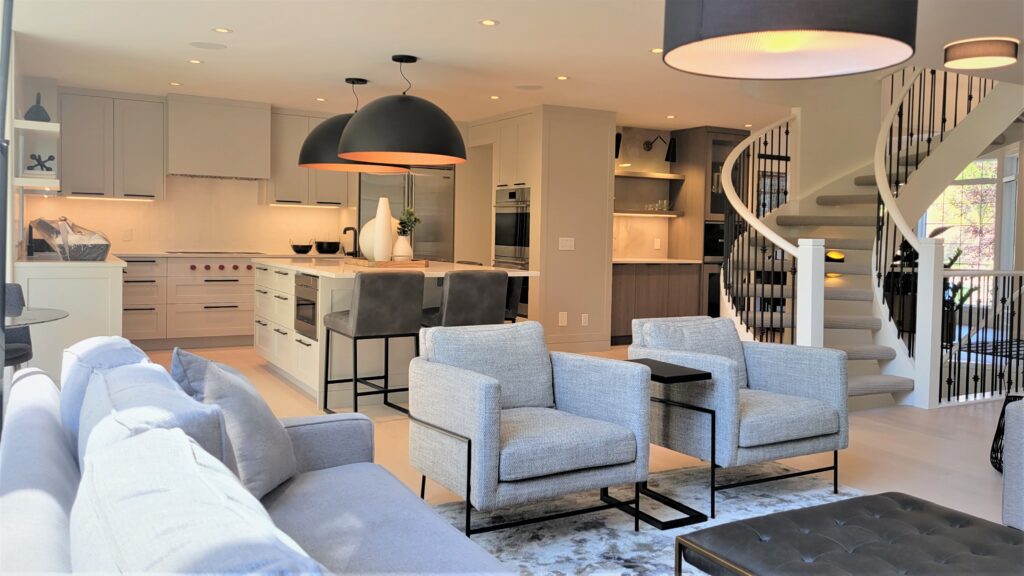 MORE SERVICES