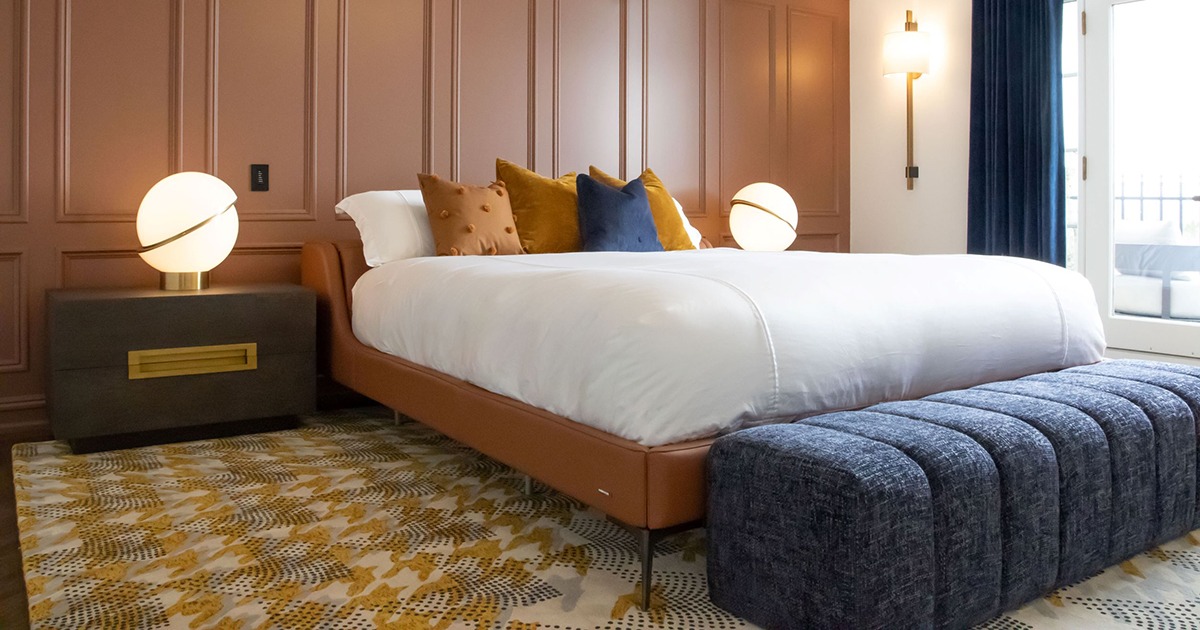 Furniture and décor are the icing on the cake of a larger renovation with an interior designer. However, there are times when this is all that is required to make a space cozy. Enlisting a designer to help you select your pieces is empowering! We thought we'd share the ins and outs of exclusive furniture and décor shopping with a designer.
MYTH | I MUST SHOP FOR FURNITURE AND DÉCOR AT THE DESIGNER'S PREFERRED STORES
It's true that designers have preferred furniture and décor stores. Having these relationships helps their clients get top-drawer service, access to items that aren't always available, as well as intel around lead times and when the newest shipment of a specialized product will be coming in. Designers have many exclusive relationships with appointment-only trade stores that you won't have access to on your own. With their in-depth knowledge of the hundreds of lines available at these trade-only suppliers, they will know which ones will be a fit for their client's budget, lifestyle and space.
That being said, a good designer will not force their contacts on you. You are free to share your favourite pieces from that trendy furniture and décor store you're dying to wander, and the designer will offer their support. They'll help you select pieces that are in line with the concepts and ideal design you have expressed. They won't force you down a path you are not comfortable travelling. A good designer knows that the process is about uncovering what will work for you and your family — and yes, that includes furry members, too.
MYTH | DESIGNERS ONLY SELECT EXPENSIVE PIECES
Before jumping in the car and paying a call to furniture suppliers, there should be an established budget for each room. There should be no surprises when it comes time to set your toes on a luxurious rug in a showroom.
There is often a cost associated with quality. We outlined how furniture and décor selections affect renovation costs among other design elements in a blog we wrote a few months ago. This explains in further detail that we will help you select the right pieces for you. Some pieces require an investment as they will last for years to come. Other items can be inexpensive and still shine in a room. It's not about cost, it's about selecting the right pieces that serve the desired purpose both aesthetically and functionally.
MYTH | SHOPPING FOR FURNITURE AND DÉCOR WITH A DESIGNER WILL COST ME MORE
You will not be charged more for your selections because you work with a designer. In fact, you will likely get a better price with a designer than if you went in alone. What you're paying for are design hours and their hard-earned expertise that are saving you time and wasted money on the wrong pieces. A word from the wise: please don't purchase a major piece like a sectional, find out it looks way smaller in the showroom and THEN engage a designer to finish the room. Lean on your designer to help you select the foundational pieces and the finishing ones.
Fee structures vary by designer. Many offer an hourly rate with a flat rate for incidentals. This will cover concept meetings, research and design work, shopping trips, and any coordination required.
MYTH | THE PROCESS IS TIME-CONSUMING
If you wanted to purchase furniture and décor items to fill your room in one trip, the process of thoughtfully considering your space may feel arduous. When you work with a designer, the pressure and time commitment are not on you, they're on the designer. Your job is to present your existing space and your inspiration photos. It would be great if you had an idea of how you want the space to feel and a general guideline of colours. An expected budget is imperative as well.
Leave the rest to us! From that information, we will devise a layout and pull ideas for you. As with the structural and finishing selections, you will then be tasked with letting us know what calls to your soul and makes you feel at home.
The process looks a little something like this (with some project-specific variation):
You engage with a designer and share your design desires, your expected budget, photos of your existing space, and inspiration photos of what you'd like to see in the room.
You meet with the designer either in person or virtually to go over concepts and selection options and realistic budget expectations.
The designer creates a layout drawing of the space (if applicable) and pulls selections available within your deadline.
You're off to the races ie. stores. The designer will help you test and select your pieces and guide you through any customization available. Customization is another perk of shopping with a designer.
The designer will organize the delivery and placement of furniture and décor in your home.
That's it! Most of the work is done by the designer and you just have to say yes or no.
>> Here's a quick video of what it's like on an exclusive appointment-only furniture and décor shopping trip with a designer! <<
When you're ready to transform your home into the home of your dreams, let's talk. Through careful planning and organization, we can help you live the life you want!