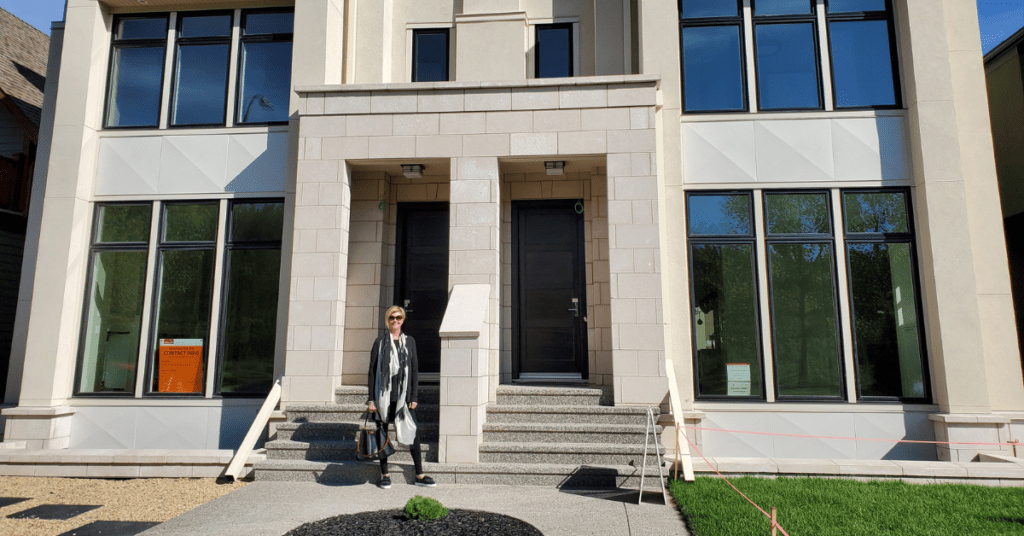 Why should you hire an interior designer? We're not going to plug our services and technical know-how in this blog – much. You wouldn't be reading this if you didn't know you need a designer, so we're just going to talk to you. By the end, you'll fall in love with us. We're not vain – confident in our service offering, but not vain. We simply know a well-kept secret. Come in close and we'll whisper it to you… When you truly care for people, they reciprocate those feelings. We know, it's not earth-shattering news on the face of it. But it's a skill we've developed to be able to listen hard to our clients and understand their mode of operations. It's the most important ingredient in our interior design recipe.
A Good Interior Designer is Passionate about Both You and Your Design
Krista has had a love affair with interior design for over 20 years and she's not bored yet! She eats, drinks, and dreams design, and she's imparted that passion to all of us at KHD. When you're tired of looking at yet another tile sample, we are there. We'll narrow your selections and keep you excited about the vision and possibilities. If you're unsure about a path to take, we've already been down that trail, scouted it for you, and come back with the straightest route meant for you. We facilitate your love story with your home. There is nothing more important to us than being there to help you through this invigorating process.
Above all else, we care about you. We don't just learn your family's names to keep you all straight in our minds (including your pets – yes, even your hamster). You're a whole person with goals, aspirations, and dreams. We are just as excited about your milestones being realized as you are to share your news. Your pride is our pride as your children serenade us with their classical piano pieces. Our hearts grow with each moment of joy you experience. Because of this authentic love for you, we can delve into your psyche and create a nest that represents who you are now and where you are going. Very likely in ways you never thought could be expressed through physical form and space.
Interior designers handle the details so you can enjoy the beauty of the process.
Of course, we must still deal with the technical and logistical answers to the question of why you should hire an interior designer. Interior design is not simply selecting patterns, paint chips and furniture. It is a gigantic undertaking of trade quotes, construction budgets, and timelines. Though you may have an eye for design and a truly breathtaking vision, the reality of the massive amount of organization and finer details can drain the fun out of the creative process for many. Unless all facets of the design process bring you satisfaction (like they do us) your priority should be to smash your personal life goals and create lasting memories. We'll make you a home to match. Interior designers are a delicate balance of creative and hyper-organized individuals, so we delight in creating order out of chaos.
We're Your Confidants
Think of our team as confidants whom you allow into your life and home. We do not take that privilege lightly. With respect for your privacy, belongings, budget, and time, we are here to help you grow and nestle into the life you want. We take the worry out of whether or not the exquisite lighting fixtures will arrive before the electrician is scheduled on-site to install them. Our transparent and knowledgeable process eliminates deviations in the budget due to timeline errors. Designers are ready to be your collaborators and allies in this, one of the largest endeavours a homeowner can embark on.
We recognize that these are just words typed up on a screen and this is entirely impersonal. We're much better in person or over a Zoom chat where we can connect in a meaningful way. Let's talk about why Krista Hermanson Design & Construction should be your interior designer for your next Calgary renovation project.
If this blog interested you, you may like to read our blog on how to select the right renovator. Selecting the right renovator is an important decision. We want to make sure you are equipped to select the one that is right for you! Contact us if you'd like to learn more about how we might help you navigate this chapter in your life!