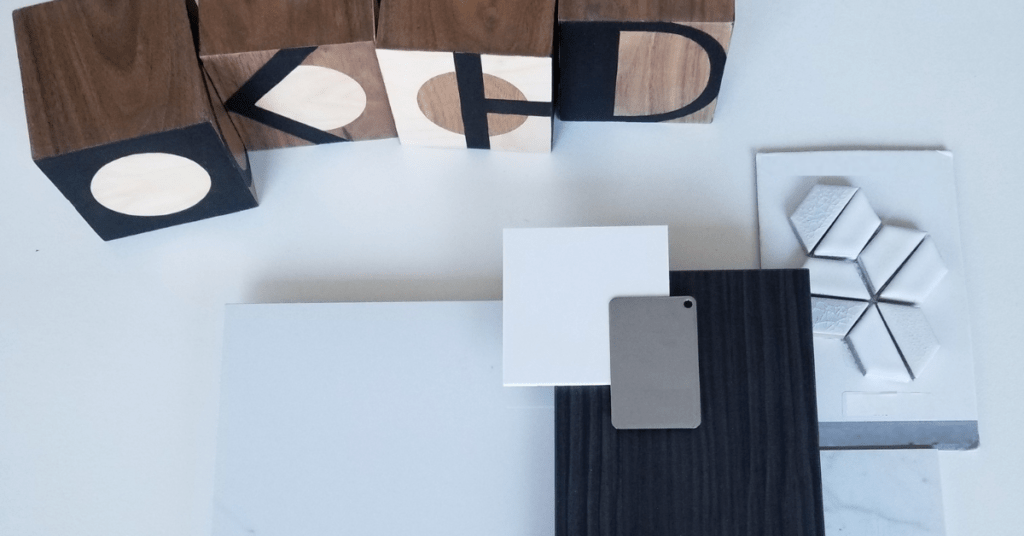 We mentioned in our last blog that interior designers take away the guesswork of the design process. Building on that thought, this week we wanted to go through some of the ways you can prepare yourself for a successful bathroom renovation. Bathrooms are second only to kitchens by importance in the home. There is a lot of pressure on getting this right, so here are some ways to make sure you are prepared for your bathroom renovation and make it a success.
Realistic Timeline
A full bathroom renovation takes a minimum of 4 weeks to complete construction. This excludes lead times on delivery of custom materials. More elaborate designs will require additional weeks of construction.  We know you'd like to get in there and take that deep soak within a few days of beginning this process, but that's television magic and not reality. Prepare yourself for the timeline and you won't be disappointed.
Budget, Budget, Budget
An elegant, timeless bathroom is top of mind with most homeowners – as it should be. Once you begin to look at material selections, you will no doubt see that clean lines and seamless countertops require an additional investment.  These designs took extra time to create. Prior to construction, an experienced pro will consider how each element will fit together to create a clean design that looks timeless and effortless. 
Minimal seams could mean larger pieces that require additional shipping costs, machinery to install and highly skilled trades to ensure the beautiful material is properly installed for a look that lasts and lasts.  As an example, the cost of a vanity sink can vary wildly. Knowing this, your designer can suggest a range of products that will fit within your budget – as every project is a mix of special, luxe items and more affordable elements. A well-executed, beautiful master ensuite renovation will help sell your home –gorgeous ensuites and kitchens are what buyers look for and are motivated by.
Prepare for the Unknown
In a perfect world, there would be no surprises. At KHD, we do lots of due diligence in advance of construction to understand what the scope will be. We can't see through walls and forecast every situation.  We mitigate these issues with modern technology, inspections, and the best experts (we have them!), but there is always a chance of an unforeseen problem that will add to the budget and the timeline. Contingency budgets and plans are a must for any renovation – especially in older homes.
As a guideline, if your home was built prior to 1990, then extra testing will be required to determine if asbestos (or another nasty material) was included in any of your home's building materials. Preparing both financially and mentally for this possibility will ensure that you have a successful renovation. An experienced, licensed renovator will discuss this with you well in advance of the commencement of construction. They'll know the signs to look for so that everyone is properly prepared. Don't hire someone who isn't concerned about safety.
Plan for Functionality
Bathrooms are quite possibly the most focused, functional room in your entire home. Consider how you use your bathroom and then plan out custom cabinetry and layout. Do you and your partner rise and groom at the same time? Do you require standing room for two in your shower?  How about adding a steam unit? Renovating to sell comes with broad, mass-appeal design ideas. Your heart's desire may be to have a custom shelf to showcase your sparkling miniatures collection. When selling is your goal, this type of functionality is best accomplished by a removable insert rather than a permanent installation.
If you intend to enter your golden years in this home, consider choosing features that will allow you to live comfortably. For example, a shower bench is not only luxurious for any bathroom renovation but a beautiful way to ensure you have a built-in shower seat without losing your aesthetic. Whatever the goal for your space, consider long-term functional requirements.
Factor in Safety
Slips and falls are some of the leading causes of injury in Canada, accounting for a whopping 55% of injuries. In the home, these slips and falls occur primarily on wet surfaces like tile flooring. Given this information, it's no surprise that bathrooms are dangerous spaces! Bathrooms should be designed to reflect the age and stage of everyone living in the home, from a child running through the house to those with limited mobility. Planning for safety does not mean the design must be ugly. No one wants to have neon slip mats or any other retrofitted safety features. These stick out like a sore thumb because this was not considered in the initial design.
When you take the time to establish the desired functionality and safety of the space, form will naturally follow function. Examine how your life may change over the years to allow for aging in place. Develop a universal design that is accessible to your needs and the needs of your guests. Perhaps this will include the addition of stylish handrails disguised as towel bars, taller toilets, shower benches, rounded corners, or grippier floor tile choices. Universal design can be integrated AND beautiful.
In Conclusion
We are positive that taking these things into consideration will prepare you for a successful bathroom renovation. Functional design is about foresight and inclusivity. Now get to your bathroom planning! We'd be happy to help you along the way, so let's talk!