It's no secret that Krista Hermanson Design interior design philosophy is built around timeless design with long-term thinking in mind. That doesn't mean we don't enjoy a good trend when we see one. The 2023 design trends are all about personalization and making your mark on your home. Forget about builder-grade, flat, emotionless designs. It's time to put your heart into your home. After all, it's where you're going to spend your life's precious moments. There are many great trends happening in 2023, but we've narrowed it down to our favourite seven to create your personalized cozy luxury interior design.
1. ECLECTIC FURNITURE & FURNITURE LAYOUTS
Previous generations saw homeowners purchasing matching couches, loveseats and even accent chairs – which sort of defeats the purpose of an accent chair if you ask us. Mirrored couch placements, perfectly spaced coffee tables, and side tables set at right angles (squared-off) are out. Eclectic furniture laid out with natural zones for connection is in. Pssst. We'll tell you a secret. Zones for connection have always been in!
Mixing Old & New
The pandemic was a key driver of a rise in home goods purchases, while supply chain concerns left homes waiting empty for weeks, if not months. Naturally, homeowners sought other ways to fill their space.  
Sustainability may be another driver of this trend. Rather than purchase a new piece, younger homeowners are seeking previously loved, well-made pieces that are still in circulation. Having the vision to see what a piece could become with the right modifications is part of the fun. But beware of low-quality items being marketed as mid-century modern. Just as there are low-quality pieces now, there were low-quality pieces then. The hunt for the right furnishings can be time-consuming, but if finding a unique piece excites you, the hunt can be well worth the effort. 
Designers have long-created custom furniture and décor arrangements using a blend of new and existing furniture. We enjoy the challenge of re-envisioning grandma's favourite cabinet. This trend is not new to us, but it's fun to see that people are playing with colour, texture, and alternate layouts.
Designer's Tip
Be mindful when mixing styles. There should always be a thread that ties your furniture and décor together, whether it be a wood tone or metal. Even when going for an eclectic look, there should be a common theme throughout. Rooms should feel curated and intentionally gathered, versus randomly thrown together.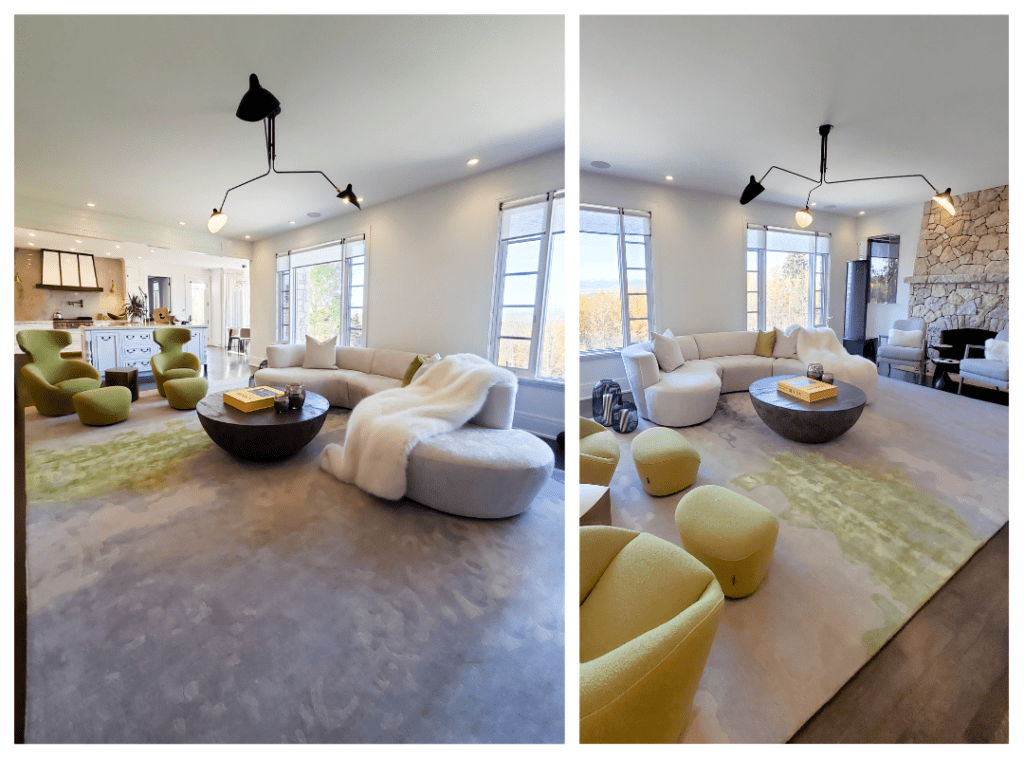 2. ARCHITECTURAL DETAILS
This trend excites us! We're returning to the time of architectural details such as chair rails, wainscotting, picture frame trim, crown moulding, ceiling trim and fluted wood.
Plain walls are clean, but they can feel devoid of character. Adding a bit of trim to a wall can give a room a distinct personality. And, after all, the 2023 design trends are all about adding a bit of personality.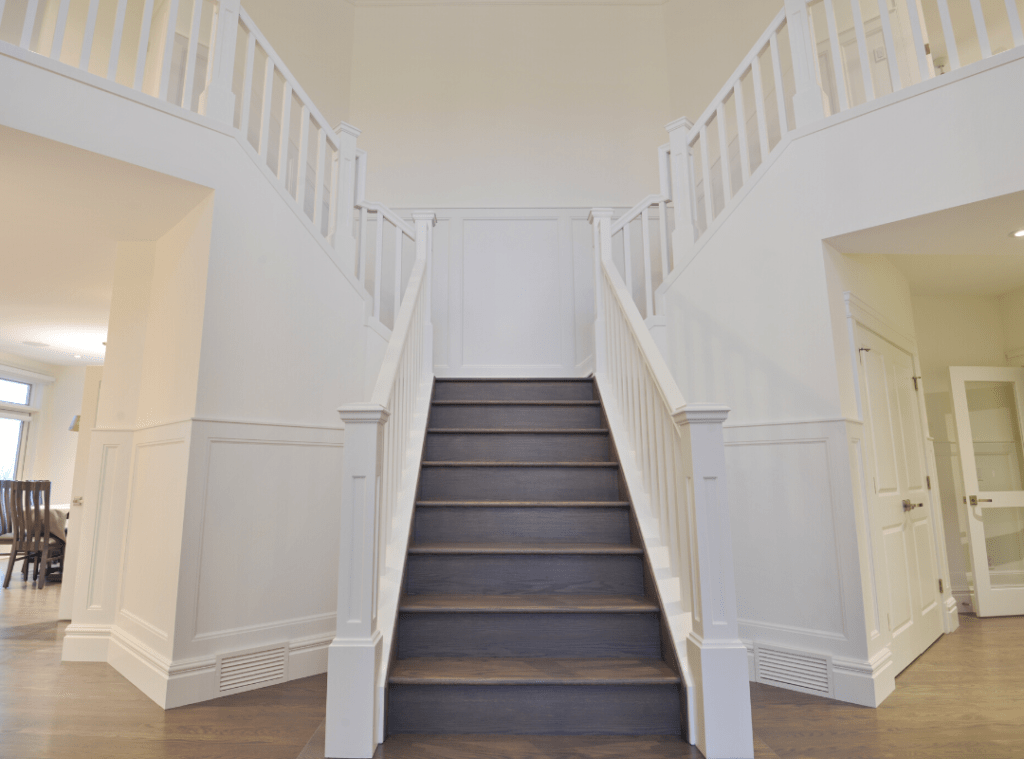 Arches have been in for a few years, and this trend is continuing. More often, we're looking at three-centred semi-elliptical arches with a bit of added trim rather than a half-moon or semi-circle arch. It's more difficult to achieve and feels more custom. But here's the proviso: interiors take their cues from many sources: the architecture of the original structure, the function and needs of the space, the specific requirements of the individual homeowners, and the homeowners' personalities.  
Designer's Tip
We wouldn't suggest adding all manners of trim on every wall and ceiling or archways on every door. Less is more. However, if you choose to do archways, consider adding them to all sightlines.
3. RICH WARM BOLD COLOURS
We've seen a lot of cool blue/grey tones and whites over the past decade. We've also had a lot of white, kitchens, and while lighter kitchen cabinets will stand the test of time, adding a bit of colour on an island or as an accent is still trending.
This year, we're continuing the trend of indulgent bold colours. We're still seeing jewel tones of green and blue but leaning more toward rich and warm colours. Pantone's Colour of the year is Magenta. Complementing rich tones of brown, taupe, caramel and rose are also coming into play. These go well both with mid-century modern and organic modern that has been seeing a resurgence for the last decade.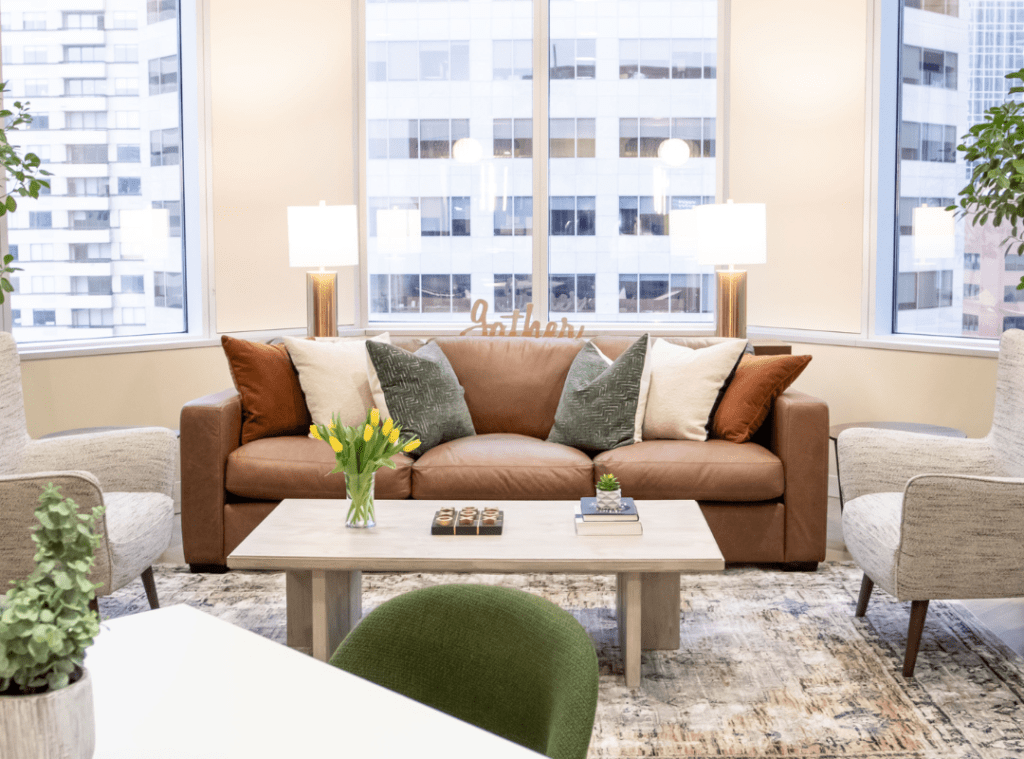 4. MONOCHROME WALL COLOURS & TRIM
If you're going to jump on the trend of adding trim to your walls, you may enjoy the trend of including all trim in your bold colour selection. The idea is to create a subtle textural story rather than a graphical one. Using a contrasting trim colour like white on a bold colour breaks up the wall into graphical shapes that can be challenging to work around. It can also make your ceiling appear shorter, and your room feel smaller. When you use monochrome or a slight variation of the colour on your trim, it creates visual interest that makes it easier to place photos and artwork. Like running a curtain from floor to ceiling, this trend can add the illusion of height to your room.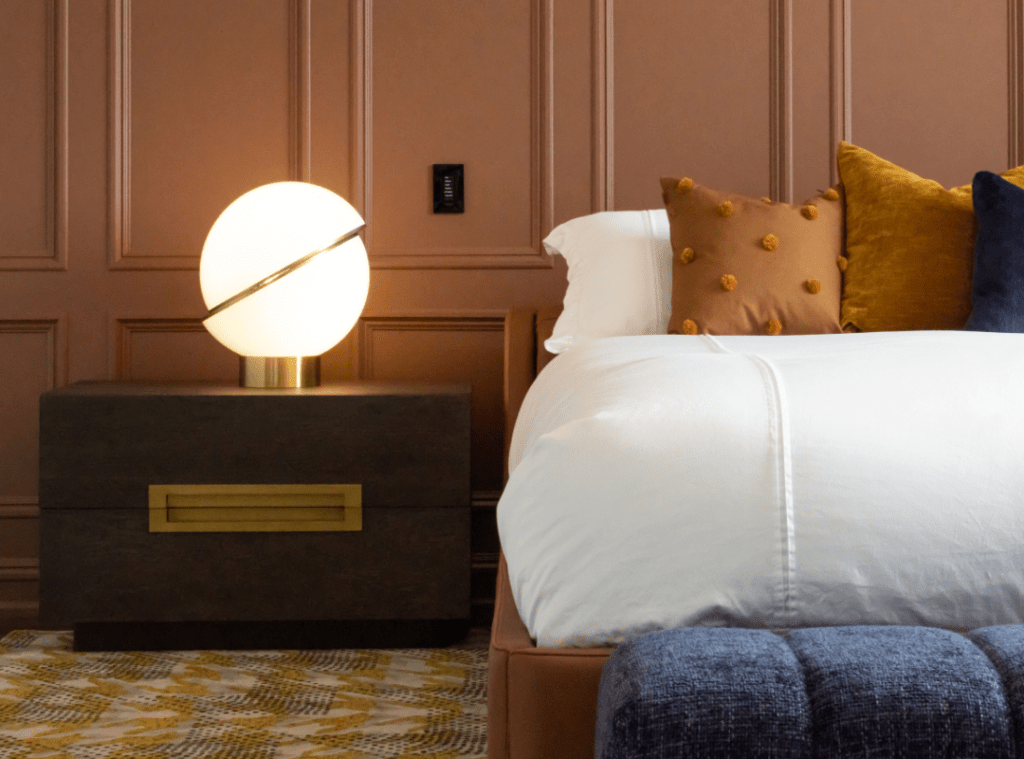 5. WALLPAPER
This trend isn't new. Wallpaper has been back for the better part of 15 years, and some would argue it never should have gone off-trend in the first place. You don't have to go crazy with the florals around your dining room like we saw in the early part of the 20th century or place it as a ceiling trim as we did in the 90s. Each iteration of these 2023 design trends offers a new way of being. This iteration sees bold playful patterns, sometimes in a 3D formation that offers more visual stimuli.  
We are so enjoying working with playful wallpaper in powder rooms or special nooks to add visual interest. Why not? Life is short. Live with what makes you feel happy.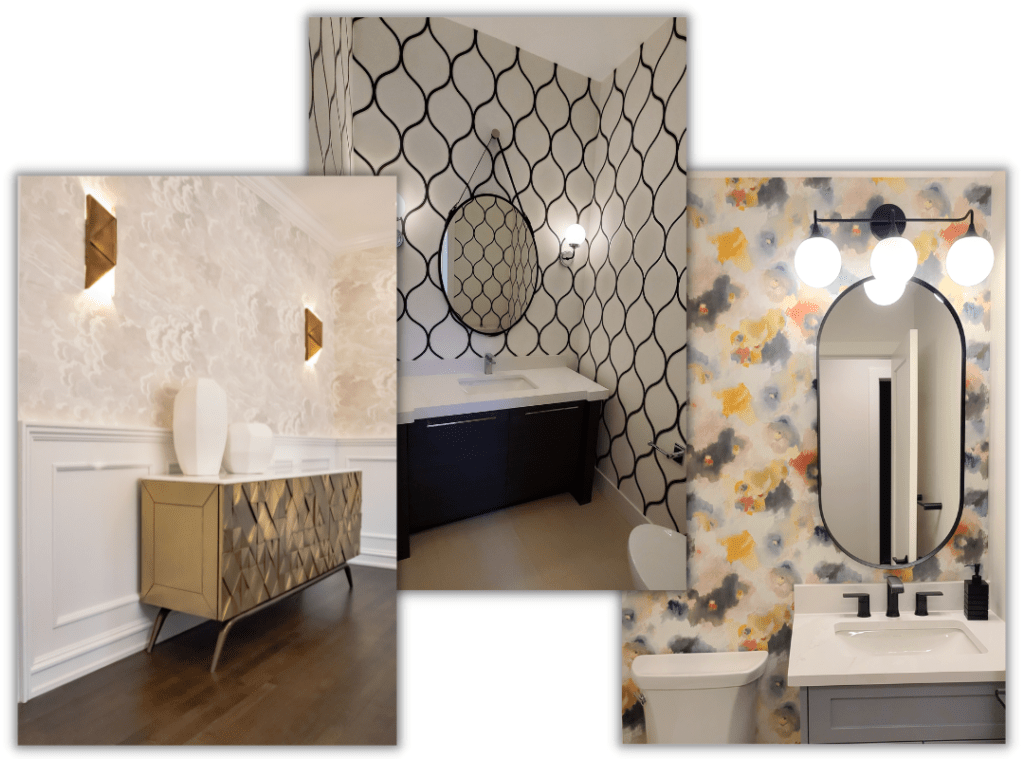 6. STRONG VEINING & MARBLE LOOK
Natural stone countertops and tile are timeless materials that never go out of style. However, specific colours and veining have their moments in trends. Veining is a line of sediment that runs through a stone. Some veins are subtle, nearly matching the colour of the rest of the stone. Others are bold, severely contrasting the rest of the stone. The current trend is to select slabs or tiles with a strong vein contrast. If you select a composite option like quartz, Silestone, or Dekton, perhaps you'll lean more toward the bold veining with this trend.
Designer's Tip
Whichever pattern you select, ensure your material coordinates with your cabinets, backsplash, and flooring. Aside from cabinets, countertops are the largest surface area in your kitchen and can drastically alter the story your kitchen is telling.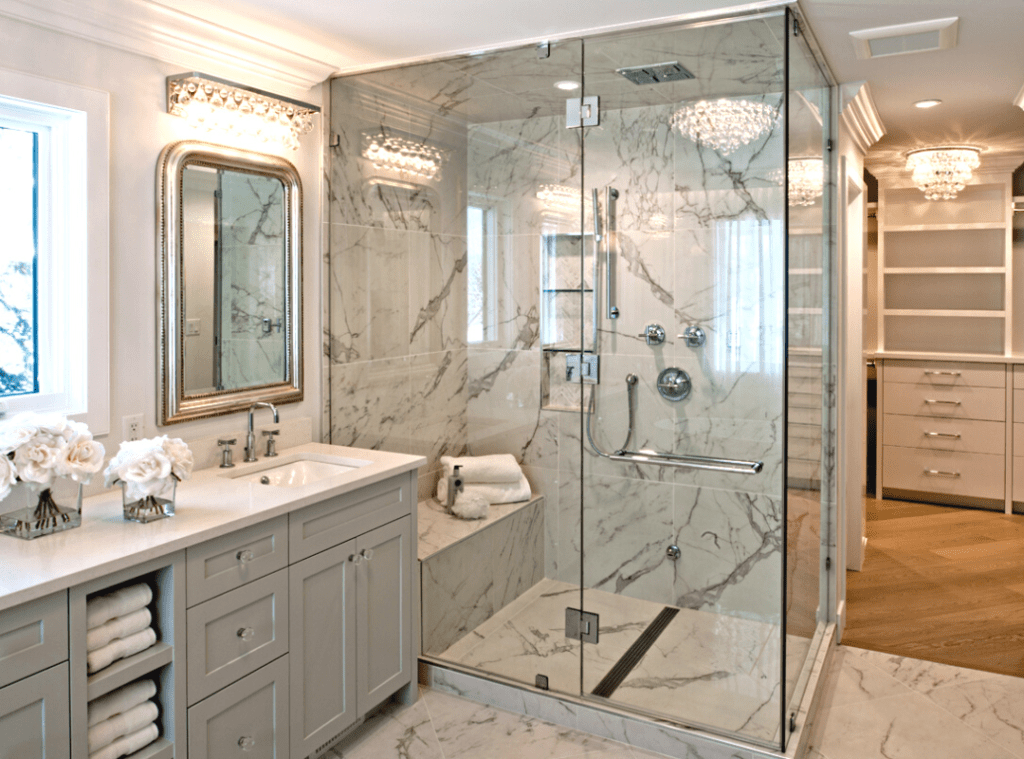 7. ORGANIC MATERIALS & ROUGH STONE
Organic materials and shapes are timeless elements that we're happy to see included in the 2023 design trends. Instead of rigid clean, manufactured lines, organic shapes and less squared edges are on trend.
Natural stone is also making a comeback in more rustic forms. We're seeing sandstone, limestone, river stone, and flint applications on both interiors and exteriors.
Designer's Tip
No need to dismantle your polished stone fireplace to partake in this trend. May we suggest a limestone side table? Unless you'd like to go back to the coziness of medieval times, we'd skip that stone chair or stool. Though, we do smile whenever we see Kelly Wearstler's "butt stool."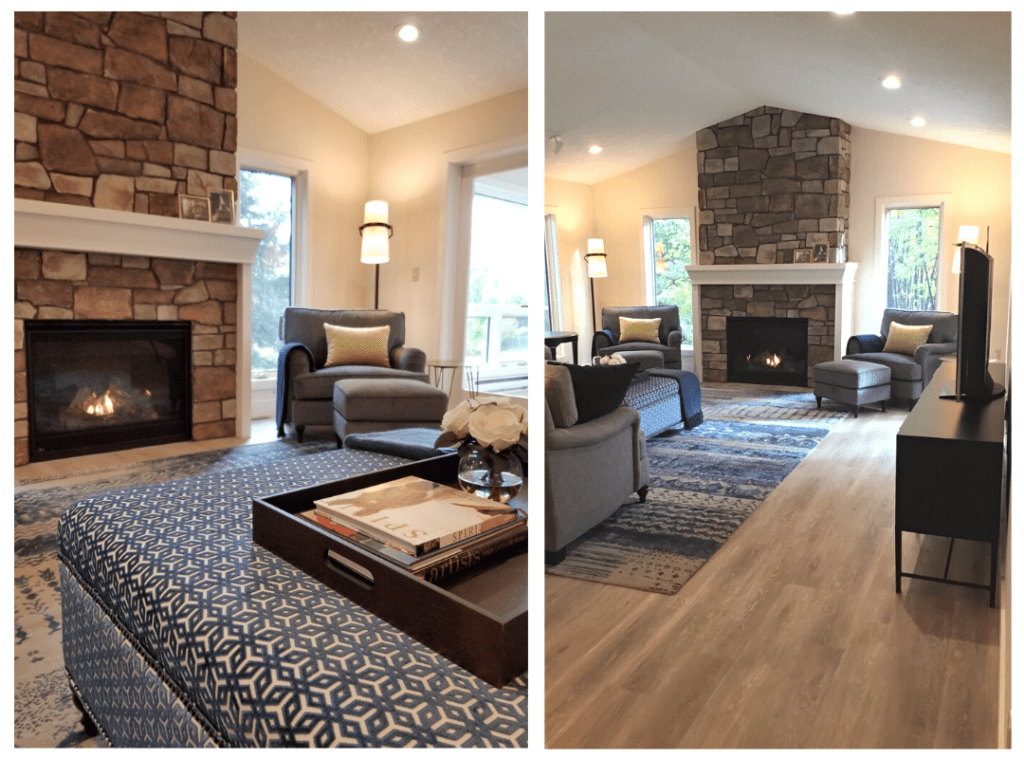 2023 DESIGN TRENDS FINAL THOUGHTS
There are quite a few trends this year. Honourable mentions go to textural art, intricate flooring designs, patterned upholstery, limewash paints, and ribbed glass.
Keep in mind that you do not need to entertain all the trends to keep your home current. There's no need to do a full renovation to keep up. Play with the trends that call to you and leave the rest. Add a piece or two. Test a new furniture layout. We hope that these trends offer you new ideas to revitalize your home.
When you're ready to renovate or just reimagine your home with a designer's touch, let us know! We're here to help. With a keen eye for elegant simplicity, Krista Hermanson Design transforms every house interior into a beautifully curated space that reflects the unique personality and style of its occupants. Cozy luxury interior design is at your fingertips!