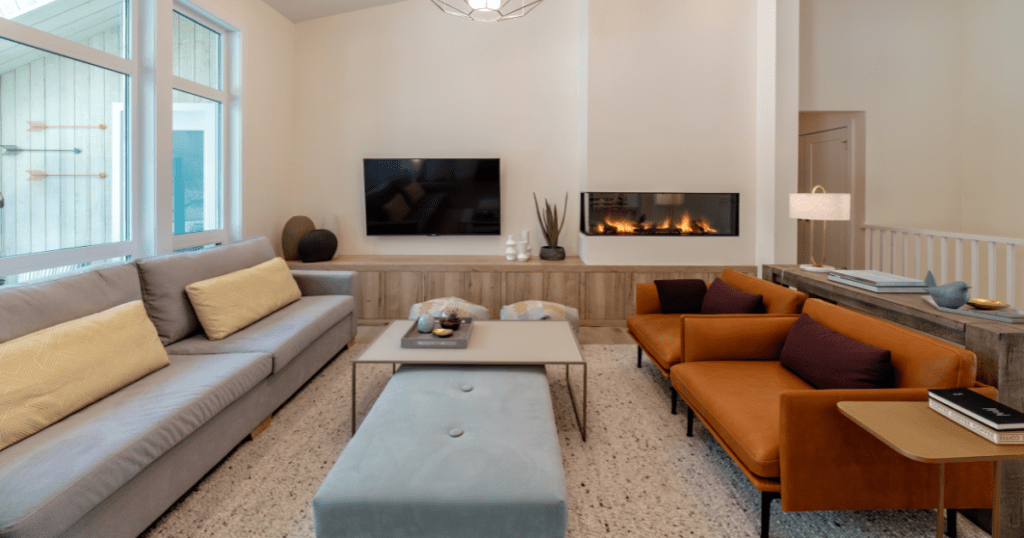 We shared seven beautiful elements of Scandinavian Design in a blog last year that listed some reasons to love it. We wanted to share a refreshed version to further explore our passion for this style of design and answer the question, "Why does Scandinavian design make you feel calmer?" Great design understands the science of design. Some might say that science isn't creative, but we'd beg to differ. There's nothing more creative than science! Design is one part psychology, one part sociology, one part archeology and all parts creativity. The math maths. Trust us.
You can read the full version of the original Seven Beautiful Elements of Scandinavian Design blog here, but below is a recap of the seven beautiful elements we mentioned.
Neutral colour palette
Clean lines
Colour accents
Intricate ceramics & glass
Natural elements and balance
Functional beauty
Cozy elements
1. Psychology of Simple Design
Beatriz Calomina and Mark Wigley wrote a book about the archeology of design and they suggest that the psychological and subconscious reason that simple design makes us feel better is that the design is frictionless which mirrors a frictionless or Utopian society. This doesn't mean we don't still need a little friction for interest, but it does mean that smooth elements make us feel calmer. In a world we cannot always control, creating a home where the design is peaceful and safe is necessary.
By simple, we mean simple in appearance. Things that appear simple have a great deal of thought and trial and error that go into them before they can seem so seamless and elegant. Scandinavian design is deceptively simple in the best of ways.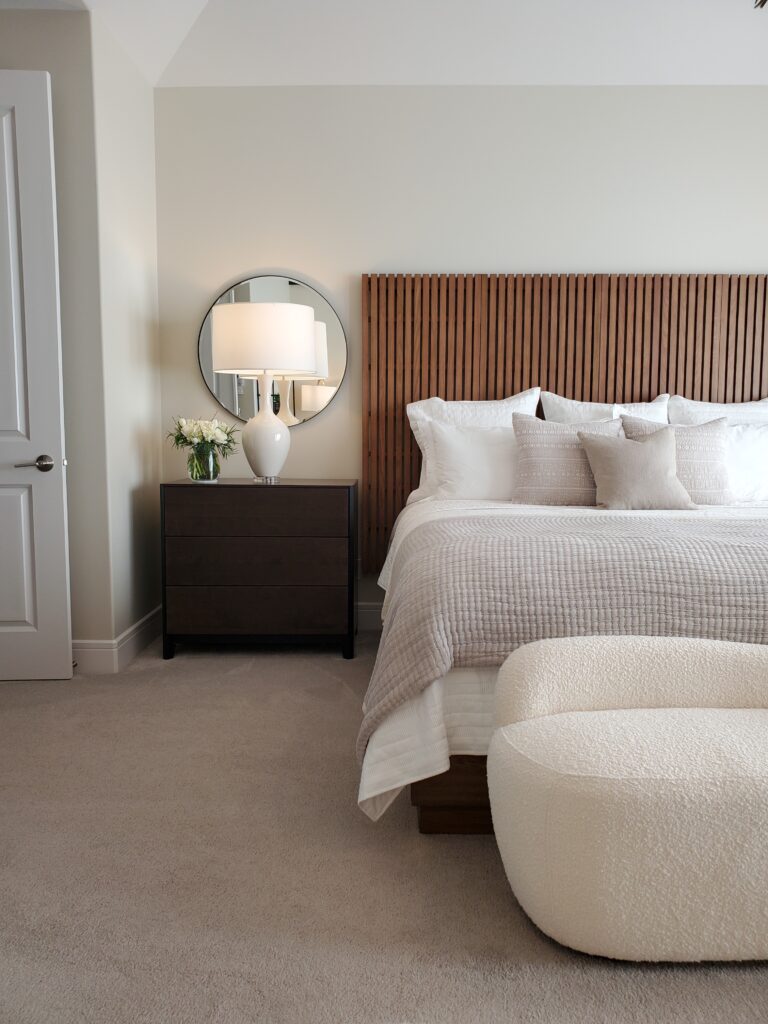 2. Quiet Selections
Have you ever heard, "Wow! His shirt is so loud!" How can a shirt be loud? It's our eyes that are seeing the shirt, so why do we use a term meant for our ears? It's a form of synesthesia that automatically happens for most people. It means the shirt has a lot of bright colours and strong shapes that add to our visual clutter. Loud, bright patterns are seldom the right move when you'd like a calm, quiet space. In design, an example of visual quiet would be soft, muted or tonal colours in organic-inspired textures and patterns. Very Scandanavian!
Visual clutter is more complicated for our minds to process. It invigorates our minds and makes them work harder. There are times when 'loud' patterns are exactly what is necessary to complete a space and Scandinavian design does have pops of colour and pattern. We just don't typically use a lot of them simultaneously in spaces meant to allow our minds to rest and restore.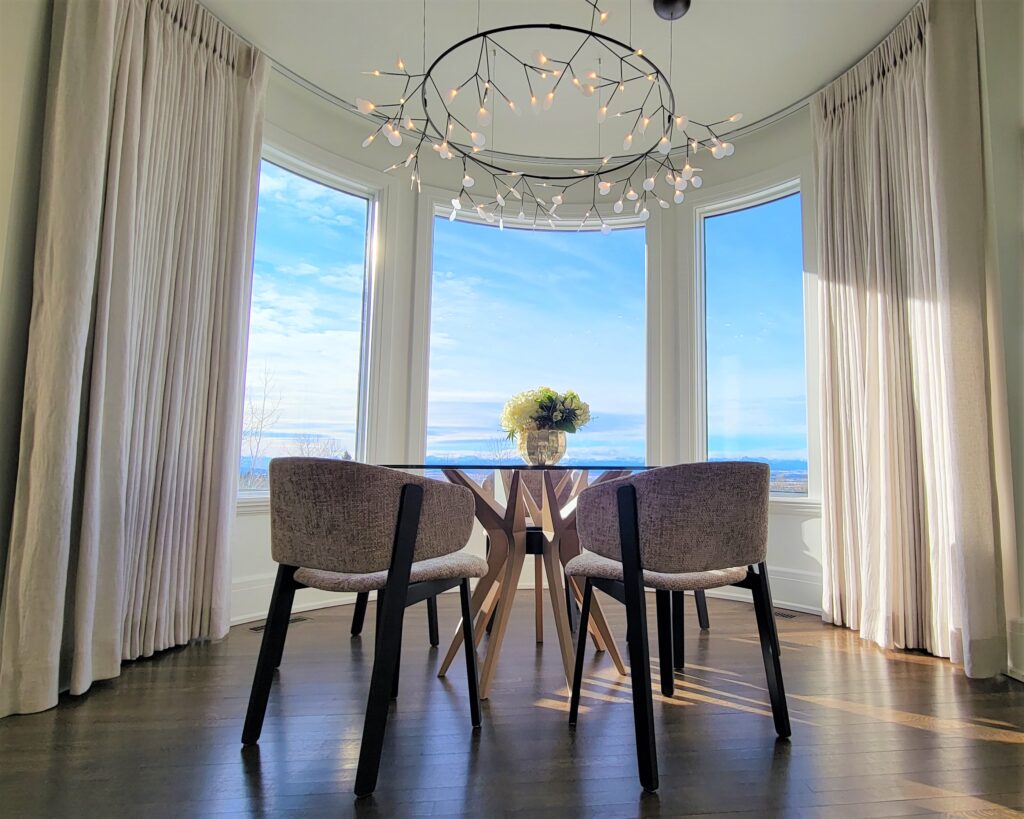 3. Functionality for Focus
Functionality is at the centre of Scandinavian design. Each element is thoughtfully designed or curated in such a way that it makes sense for our lives. Whether or not we are aware of the function of things in the natural world, they all have one. Bringing natural elements and the way of interacting with nature in itself is a large part of Scandinavian design. Humans have a deep psychological need for function. Think about the time when you felt especially productive and focused. You had all of the tools to facilitate production (or serenity) available to allow this to happen, fulfilling a need within you.
We can't talk about Scandinavian design without mentioning hygge. Hygge is the driving force behind the way you want your space to feel. At the centre of how you want your space to feel are the goals for your life. You are calmer and at peace when you have a space that helps you feel like you are on the right path.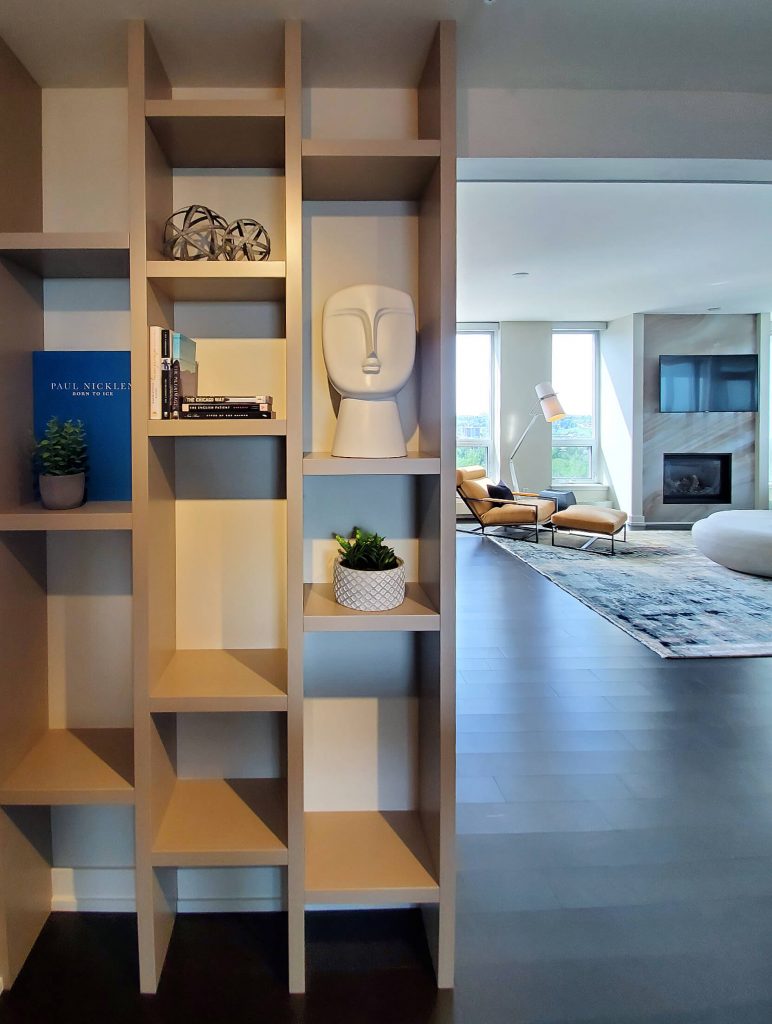 4. Humans Long for Connection
Introverts and extroverts alike enjoy spending time with the most precious people in their lives. Humans are wired for connection and Scandinavian design is about creating spaces that are both comfortable and hospitable for that connection. Scandinavian design is simple, easy to clean, and meant for entertaining. Though simplistic in appearance, Scandinavian design considers every aspect of the end user's needs and what will work for your lifestyle so that you can feel connected to yourself and others.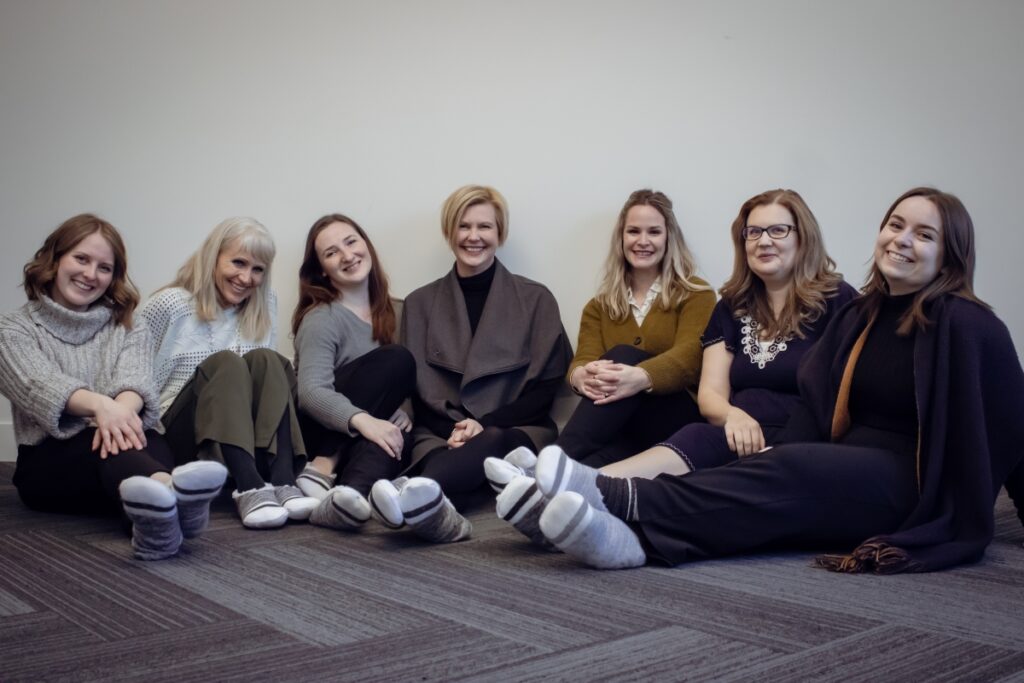 Scandinavian Design For Calgary
As we are In the middle of a Calgary fall and heading into winter, we hope you have a space that restores you and allows you to live a full life. If your home is not everything you hoped it would be, perhaps a holistic design is what you need, let's talk. We would love to delve into what a hygge-focused interior design can do for you. At Krista Hermanson Design & Construction, we design thoughtfully so you can live fully.
Projects that might interest you if you like Scandinavian design: